Araknar is a proud Amakhi hunter, well known all over Vuurkan and unbeatable with a spear in her hand.
You may have already made her acquaintance, but she will only follow those who are brave enough.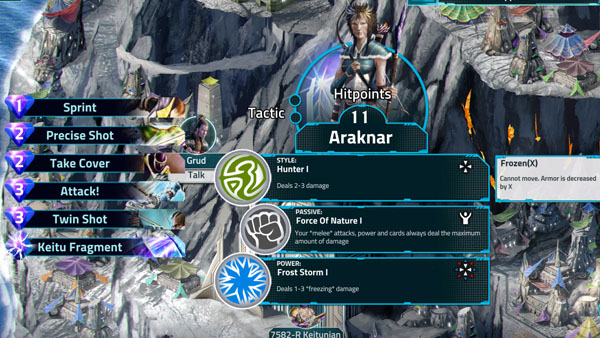 Araknar is very versatile, skilled both in close combat and with a bow.
Her mastery over ice and her great willpower make her a great asset in fights against the Vertu.
When preparing for a fight at the front you better take her with you!
Did you already find her? Were you able to convince her to join your team?
See you on Krenus.
The Albedon Wars Team