The ability to move objects with the mind and create force fields is a peculiarity of many Vertu.
These abilities can be used both to inflict damage and to gain tactical advantage in battle.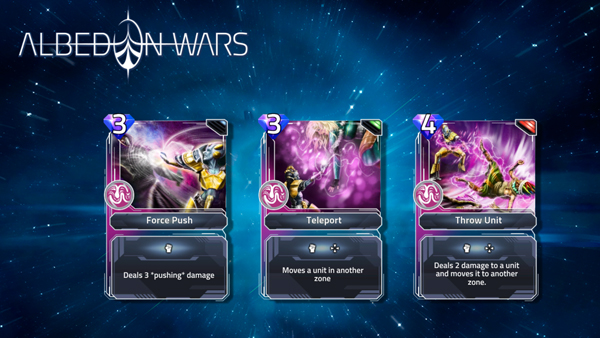 Many telekinetik powers and cards can push or stun enemies and are very powerful tools to press advantage in the control of zones.
Therefore telekinets are particularly effective when fighting for the Albedonite collection, where is possible to win by controlling the central and upper zone.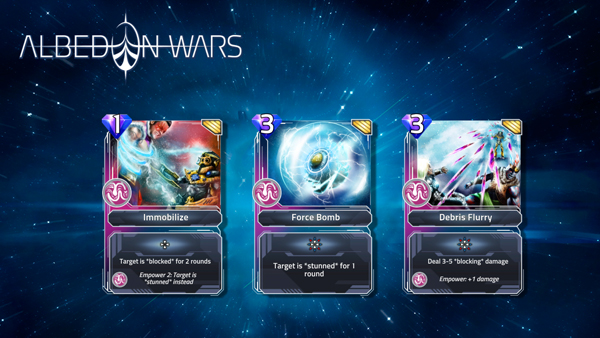 You'll love telekinesis if you like a "control" play style and want to win battles with cunning and strategy, while throwing the opponents around the battlefield.
See you on Krenus!
The Albedon Wars Team