Weapons are a unique type of card in Albedon Wars, as they represent an investment in the future: you give up a tempo play as a direct attack to get value in future activations.
Normally weapons increase the damage inflicted by your basic attack, but they can also give defensive abilities or add traits or statuses to the unit's attacks.
Weapons have a number of charges, which represent the uses after which your unit's attack goes back to normal.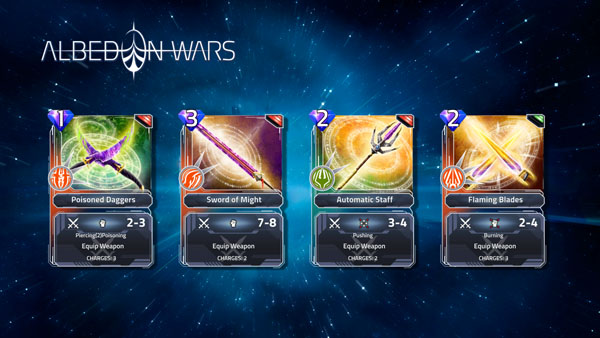 Some weapons can give certain units a strong identity but having only one copy in the deck makes it hard to consistently rely on them.
For this reason we decided to include the "card search" mechanic, making the Rogue a very versatile support unit.
At the cost of a single keitu you will pick up a random weapon in the deck and add it to your hand.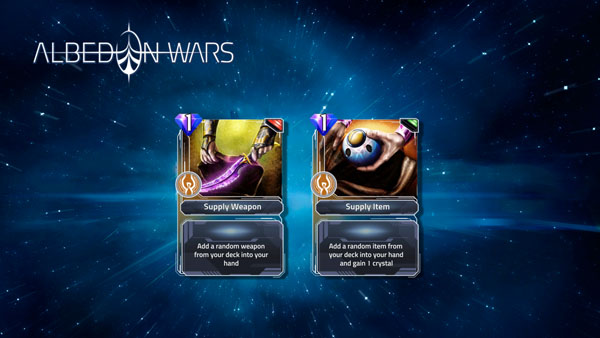 Looking forward to testing your new weapon?
We are waiting for you on Krenus!
The Albedon Wars Team