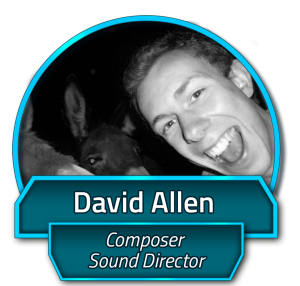 David Allen – Composer/Sound Director
Questions & Answers
What you can say about you to our readers?
Hi everyone… I'm Dave Allen, 29, I'm a composer and sound designer based in London.

Studied physics, worked as a software developer for 5 years before making the leap to work in audio.

Fun fact: I Lived in Mexico for a couple of years when I was growing up and that was a great experience indeed.
How long have you been working in the games industry?
I've been working in this field for almost two years now
Have you worked on any other titles before Albedon Wars?
No.
What is your role in the Albedon Wars team?
I'm the composer and sound designer. I also help out with user testing, and providing UI and UX feedback.
What is your's favorite race/tribe?
I like the Erratic. In game, they're a great mix of offence and defence.

From a work standpoint, I really enjoyed making them the soundtrack for them – as they're a mix of the two major factions: it was fun taking elements from both factions and combining them.
How are player decisions meant to change the course of the game?
For my part of the game, player actions in battle will determine the feel of the soundtrack.

If the player is dominating the soundtrack reflects that, and if they aren't doing so well, the soundtrack also gives that feedback.
Why did you decide to work on Albedon Wars?
I've been a huge fan of RPGs (countless hours on the final fantasy series) growing up, so I jumped at the opportunity to work on a game with such a detailed and diverse world.
What has been your favorite part about working on Albedon Wars?
Working with such a great team – it's evident how much they care about what they're making, and that passion is contagious.
What's next?
More soundtracks and sound design!
---