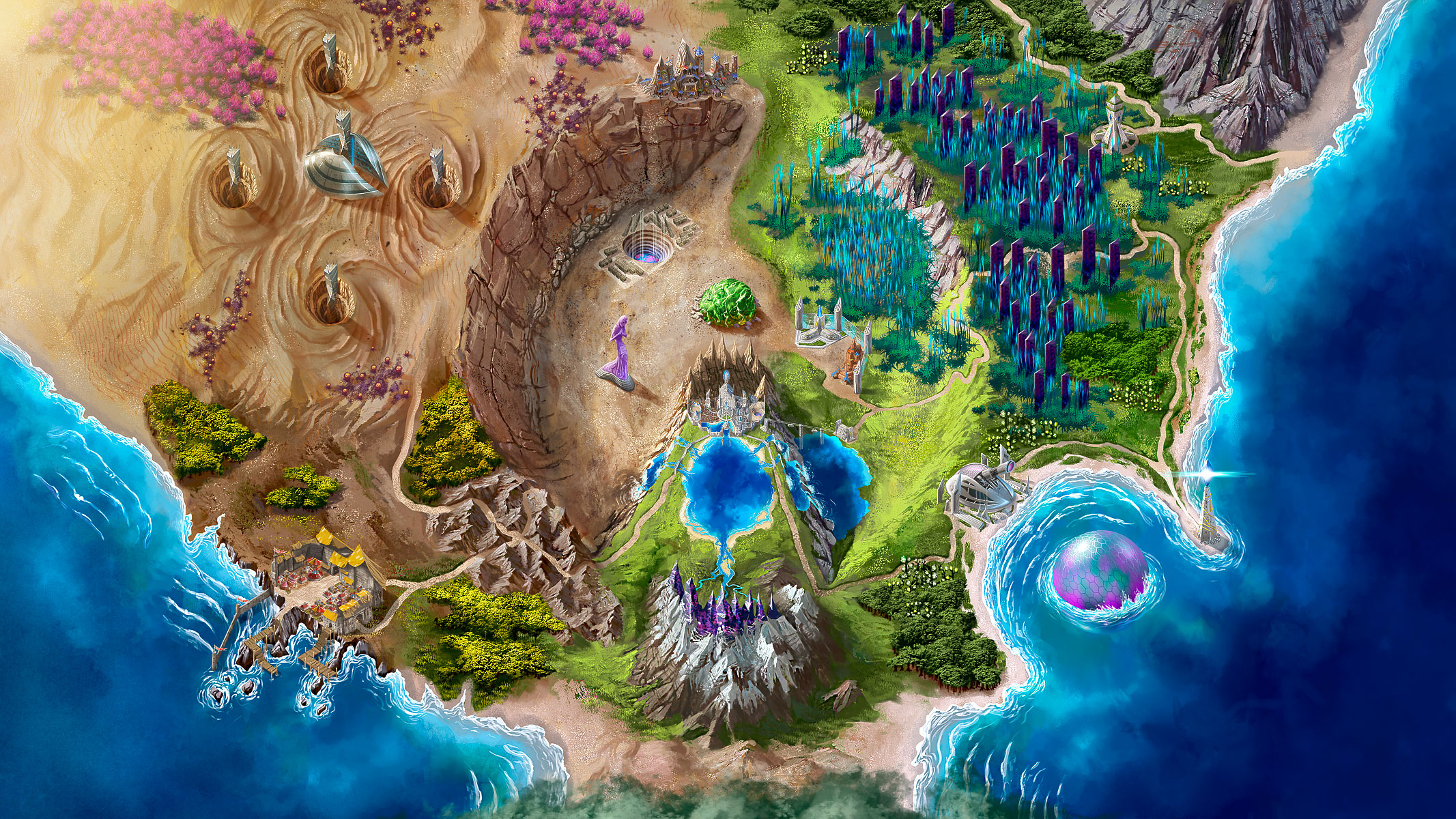 Krenus is an arid, inhospitable planet, crossed by a chain of rocky peaks that slope down into areas of desert, except in the central areas of the planet, which are richer in vegetation.
The elements are fused with a high-energy material, Keitu, which is found in a crystallized form in nature.
For centuries, the planet was dominated by an evolved population, the Syneans, now extinct due to a major disaster, who lived in close contact with this substance.
In fact, after understanding its potential, they exploited it to create a smooth-running instantaneous transport system, Keitustream, which still works.
The Syneans also created a new breed, the Keitunians, characterized by a total dependence on Keitu. These creatures, still present on the planet, reproduce by mitosis but only after consuming a sufficient amount of Keitu. During this process, the parent dies, transmitting its knowledge to the offspring in the process.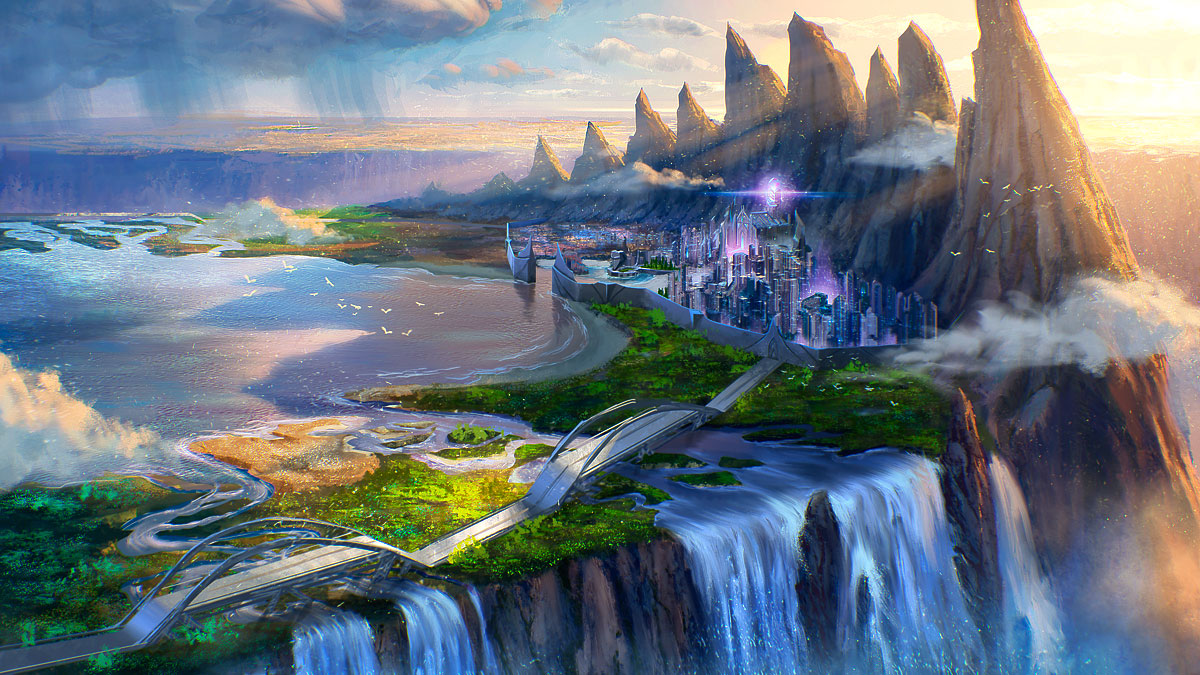 The Albedon comet, after a pilgrimage lasting millennia, crashed into the Tharas region, just north of the ruins of the Synean city "A1".
A haggard band of Vertu, Nontu and Erratics also landed on the planet, survivors of the sidereal journey at the behest of a greater destiny than their own, together with Albedon's cold dust.
The violent meteor impact with the ground created an enormous crater and activated the energy barriers of "A1", protecting it from the shock wave. Little remains of the Synean surface structures.
The Nontu, guided by Jarnis, headed north-west in search of food. The Vertu followed the orders of Yani, the sole descendant of Nolaos' Queen of War in the group, and proceeded in the opposite direction to that of their eternal enemies, under the protection of Erratic slaves.
Both the Nontu and the Vertu almost immediately encountered the Keitunians, the inscrutable creatures that have inhabited the planet for millennia.
However, the Nontu, misled by the Keitunians' alien animal-like features pitilessly massacred them to procure food, while the Vertu did not succumb to the same misunderstanding and began to develop relations with them, ending up settling in "A1".
The two races separated as soon as they landed on the planet of Krenus, and for a long time lost contact.