Since the first prototype Rogue has been one of the most peculiar units of Albedon Wars: the Robbery tree not only allows to play with the tempo of the game, but also to interact directly with the opponent's resources.
Speaking with some of the most experienced players we have noticed how often this power did not justify the investment of an activation, and how rogues were used only as damage dealers thanks to their ability to pierce the enemy armor.
For this reason we decided to increase the resource gain: now at level 1 you will spend an activation to get 3 keitu, which corresponds to the cost of one of the core cards of the game, "Attack!".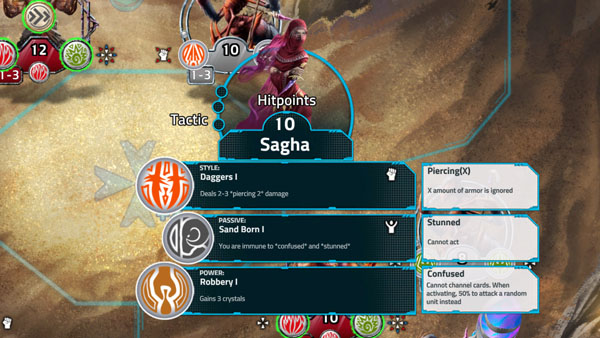 This way using Robbery you are at the very least trading a Rogue activation for an attack of your best unit, and this makes it a lot more appealing.
However, this is not the only use of this unit: by combining Robbery with very expensive cards you enable first round plays that would not be possible without it!
Moreover, messing with your opponent's resources in a PvP game could be decisive, denying them the possibility to use very expensive cards that could have given them the victory.
Don't miss the next article, where we will talk about weapons and how they shape the tempo of the game.
See you on Krenus
The Albedon Wars Team